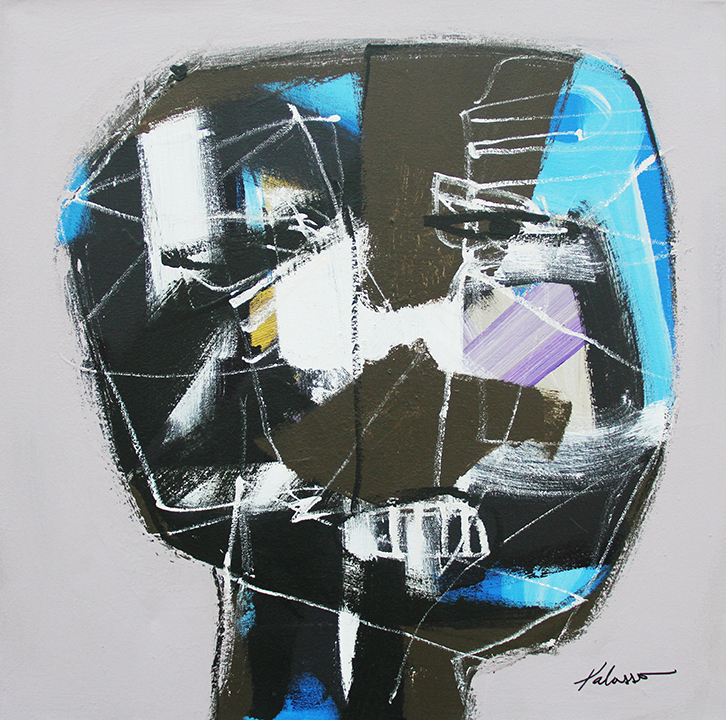 Cabeza de Zángano
24" x 24"
Mixed media on canvas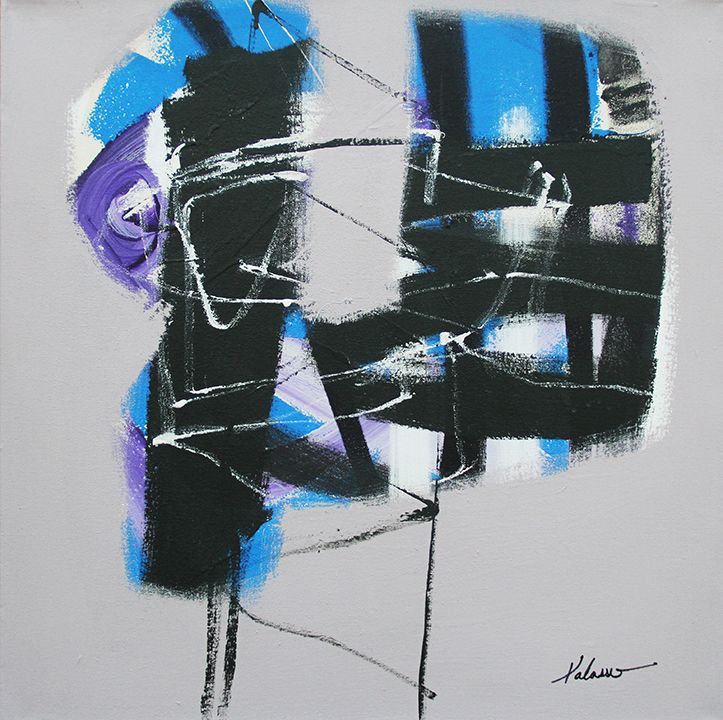 La Forma de la Pesadillai
24" x 24"
Mixed media on canvas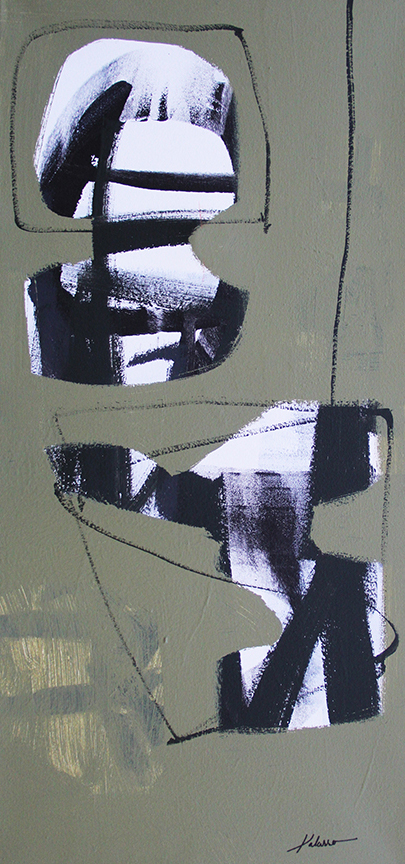 La Historia de Rebeca
44" x 22"
Mixed media on canvas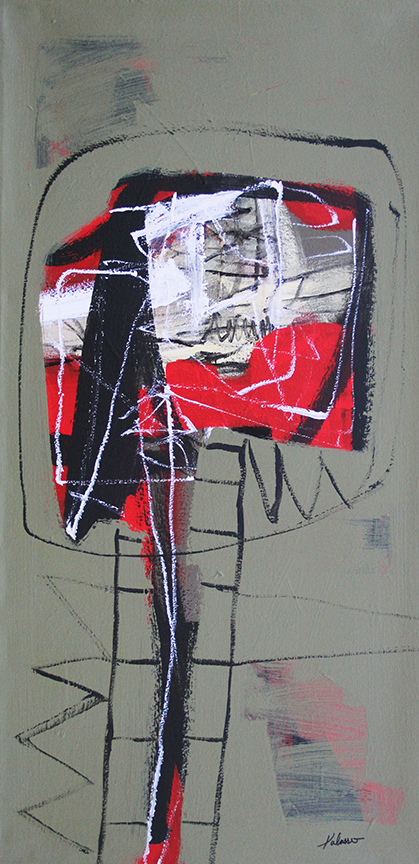 Cabeza de Diablo Cojuelo
44" x 22"
Mixed media on canvas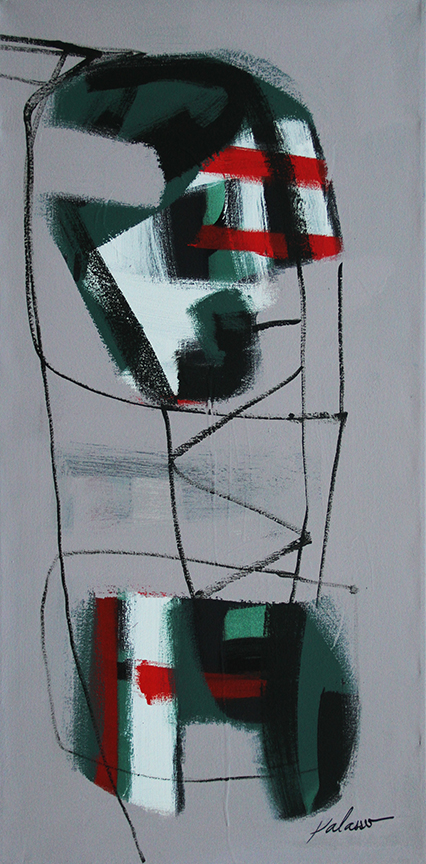 La Piedra de Rayo
44" x 22"
Mixed media on canvas
by Roxalana Jordan

Arise, New York art scene, It is no longer business as usual. The arrival of internationally acclaimed artist Pablo Palasso re-introduces modernist abstraction 'Pop-Up style'. Giving way to the often cerebral and dramatic entrances of past abstract masters such as Hoffman, DeKooning and even Franz Kline; Pablo Palasso enters with a subdued presence of spontaneity and surprise. An exuberant yet muffled celebration.

With all this comes an uncompromising artistic passion for creative discovery and detachment from any suggestion of societal or cultural formalism. Palasso's canvasses are inviting and riveting. One can easily become transfixed by the angular irregularities of single or combination brushstrokes. At other times the viewer is captivated by the insertion of an intentional "stretch" of tone and color that unfold into a pseudo-optical illusion of light and shading with hollowed out forms and suggestive figuration.

Palasso's works are timely and afford viewers the opportunity to re-explore art that has become far removed from the immediacy of access. A new and younger generation of viewers, critics, art historians, collectors and students can explore a visual odyssey that is vivid and alive with a new set of constructs and conceptual frameworks for review and interpretation. According to the artist "the artworks are visual alliterations" conveying feelings and emotions, that emanate with a continuity and connectivity that exists not only between the works, but also, between the artist and his artwork. The subtleties of Palasso's brushstrokes and color coding speaks to a frame of mind that parallels the impulses and vibrations of life influenced by a 21st century existence.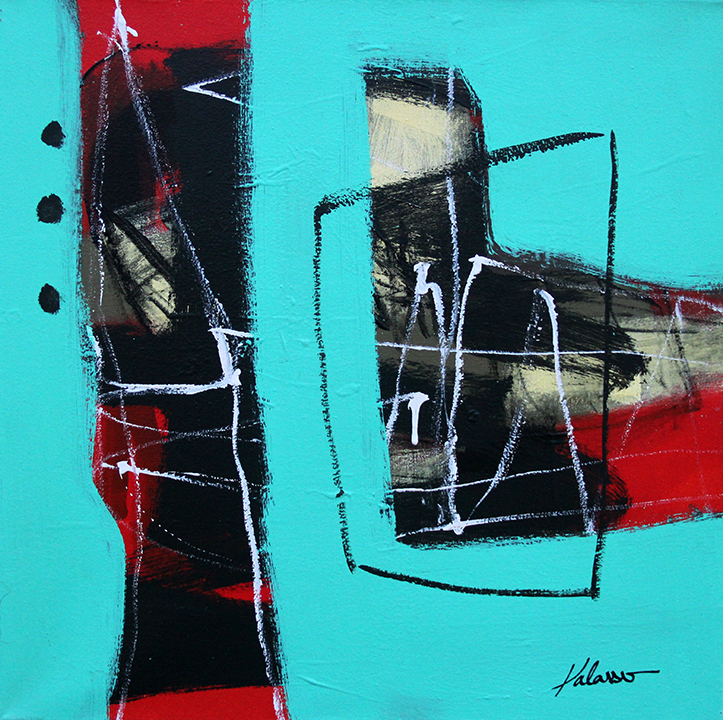 Roba la Gallina
22" x 22"
Mixed media on canvas

Pablo Palasso born in 1954 in Santo Domingo, Dominican Republic is a leading Dominican artist and internationally recognized painter. He is a self-taught artist and cultural investigator. His works represent a sophisticated but unclouded language, that engages its viewer in a visual monologue that is often intimate and personal, and sometimes cathartic. Palasso's brings an aesthetic to a creative process that illuminates the abstract brush and gives it "center stage".

Palasso has traveled and studied extensively to gain insight on what makes great art. Is it the genius and talent of an artist, an influential circle of friends or supporters, good press , a savvy dealer or a "branded" gallery. Palasso has yet to get a definitive answer to the ideologue, "the blue chip standard" for what is deemed great art. Thus, he has set out to make art that can be admired, appreciated and accessed by all.

His works are in many private and public collections. Palasso's works have been auctioned at various art houses around the world including Christie's Auction House, France (2004).

During 1991 and 1992, Palasso journeyed to Haiti, Puerto Rico, Jamaica, Guatemala, Honduras, Uruguay and the United States, for artistic training and an international perspective. Through this journey, he developed what has now become his minimalist painting technique. Palasso defines his work as "figurative and abstract". He has participated in more than 25 individual exhibitions and in more than 50 group exhibitions on several continents. He was invited to the Sao Paulo Art Biennial in 1994 and has participated in 3 different National Visual-Art Biennials in Santo Domingo. In 2000, the Essex Art Center in Lawrence, Massachusetts honored Palasso for his artwork. And in 2002 Palasso was awarded the Casa de Campo award for best international exhibitor.

In 2006 the UNESCO Puerto Rican Association awarded Palasso with a diploma and a medal of honor for his artistic endeavors. Palasso's memberships and affiliations include: The World Council of Aesthetic Artists, Artist Association of Aesthetic Artists of Venezuela, a delegate to the Continental Congress of Aesthetic Artists, United America for Art, and a delegate to the Caribbean at the World Council of Aesthetic Artists.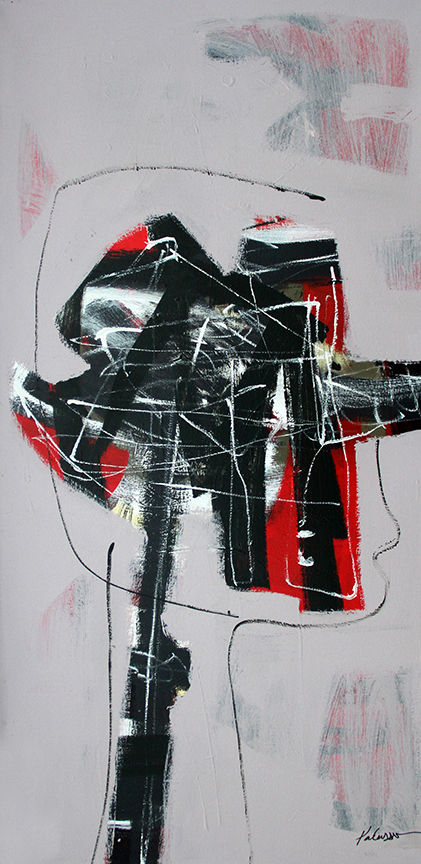 Cabeza de Pirulie
60" x 30"
Mixed media on canvas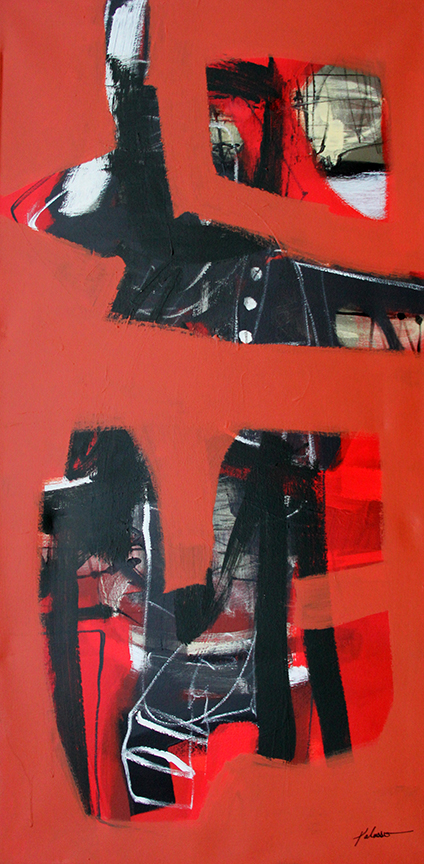 Los Monos de Simonico
60" x 30"
Mixed media on canvas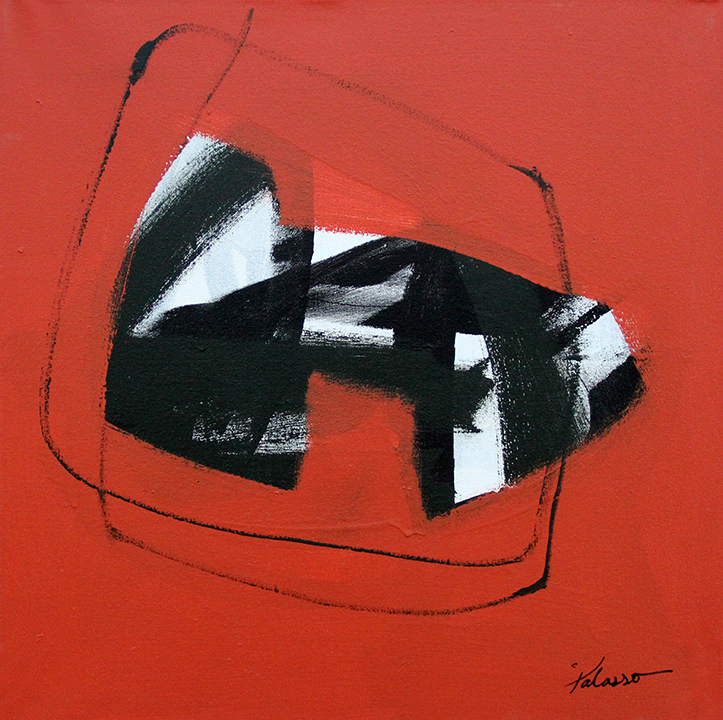 Los Biembienes
22" x 22"
Mixed media on canvas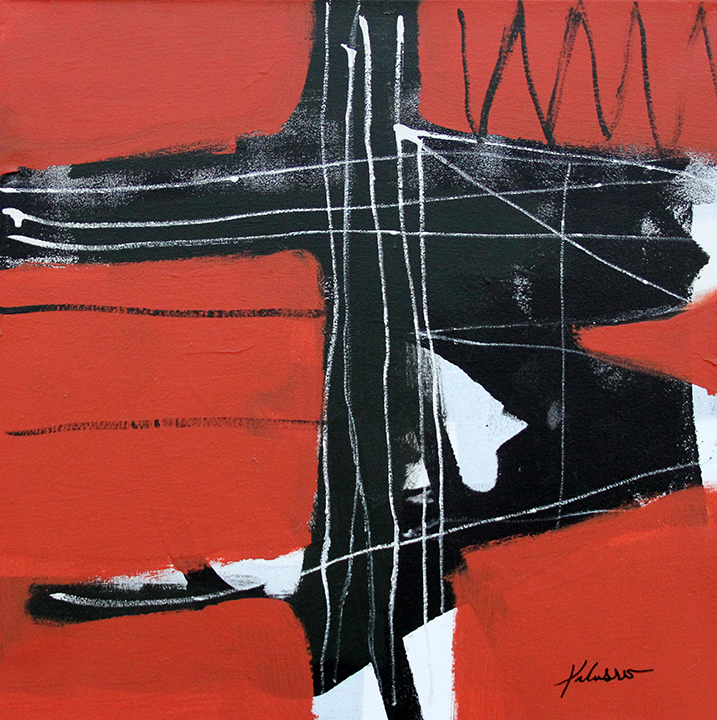 Pesadilla
22" x 22"
Mixed media on canvas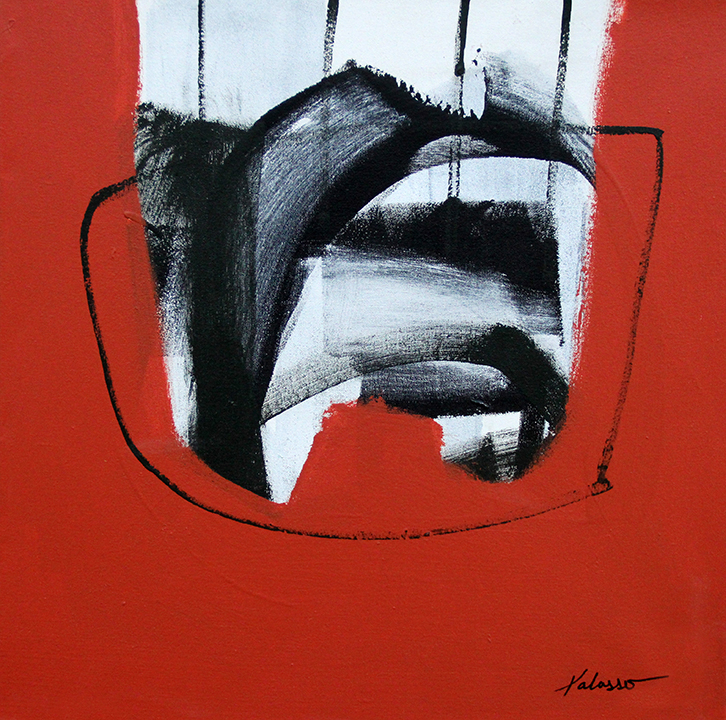 El Guanguá
22" x 22"
Mixed media on canvas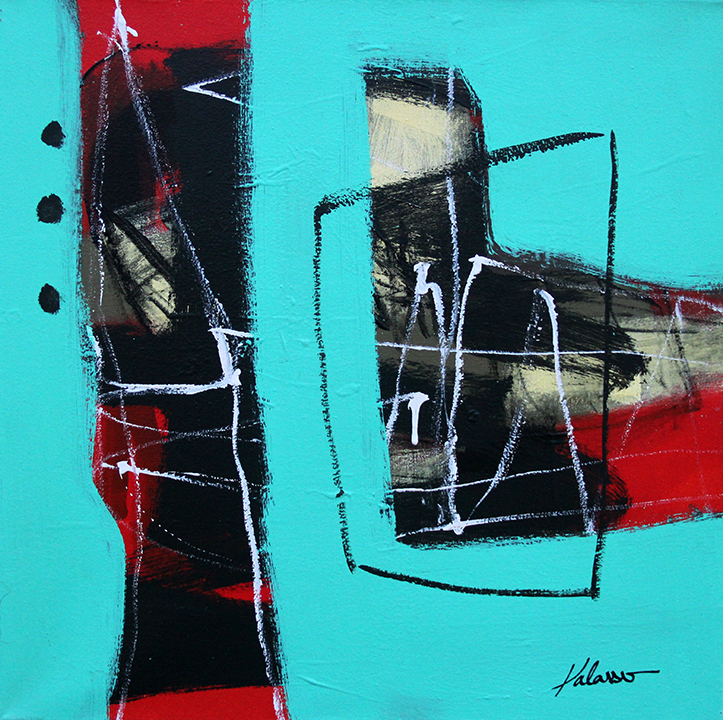 Roba la Gallina
22" x 22"
Mixed media on canvas